~ ALL ABOUT JOHN GRISHAM ~
John Ray Grisham, Jr, lahir pada tanggal 8 Pebruari 1955 di Jonesboro, Arkansas, putra kedua dari lima bersaudara. Ayahnya John Grisham adalah seorang pekerja konstruksi dan petani kapas, sedangkan ibunya Wanda Skidmore seorang pembuat rumah. Meskipun pendidikan kedua orangtuanya tidak melalui jenjang pendidikan formal, ibunya mendorong John Grisham, Jr untuk meneruskan pendidikan hingga universitas. Meski pada masa muda ia bercita-cita sebagai pemain baseball profesional, dan sempat pula berpindah kuliah serta jurusan hingga tiga kali, akhirnya ia menemukan minat serius dalam bidang hukum.
Setelah lulus dari Mississippi University, beliau meneruskan pendidikan di University Mississippi School of Law (1981) hingga berhasil mendapat ijin pengacara hukum di bidang kriminal sekitar 10 tahun kemudian. Aktif pula dalam organisasi dan menjadi salah satu perwakilan House of Representatives in Mississippi sejak Januari 1984 hingga September 1990. Di tahun 1984, beliau mulai menulis karya pertamanya A Time To Kill yang akhirnya rilis pada bulan Juni 1989. Kini ia adalah seorang pengacara, politisi sekaligus penulis asal Amerika yang karya-karyanya masuk dalam daftar peringkat bestseller.
Sebuah kasus hukum yang cukup besar terjadi di tahun 1984, dimana beliau menjadi pengamat akan persidangan kasus seorang gadis kecil berusia yang menjadi korban pemerkosaan, harus bersaksi di depan pengadilan dan bercerita detail kisah yang menyeramkan hingga menggugah para juri. Hal ini yang menimbulkan ide penulisan A Time To Kill yang dikerjakan selama 3 tahun penuh. Perjuangan untuk menemukan penerbit yang bersedia menerima karyanya sangatlah berat. Setelah mengalami penolakan dari 28 penerbit, akhirnya Wynwood Press – sebuah penerbit yang tak terlalu dikenal, bersedia menerbitkan A Time To Kill pada bulan Juni 1989.
Setelah selesai menulis buku pertamanya, Grisham langsung mengerjakan novel kedua The Firm, tentang pengacara muda ambisius yang terbentur pada karir serta hati nurani. Ketika rilis pada tahun 1991, novel ini yang langsung melejit dan terjual lebih dari 7 juta kopi dan berada pada posisi NY Bestseller selama 47 minggu berturut-turut. Kesuksesan ini membuatnya meninggalkan praktek hukum dan memilih menekuni dunia penulisan secara full-time. Kemudian beliau terbukti sebagai penulis yang produktif dengan mengeluarkan karya-karya baru setiap tahun, mulai dari : The Pelican Brief (1992), The Client (1993), The Chamber (1994), The Rainmaker (1995), The Runaway Jury (1996), dan seterusnya hingga kini.
Berdasarkan data hingga tahun 2008, karya-karya Grisham telah terjual lebih dari 250 juta kopi dalam tidak kurang dari 29 bahasa di seluruh penjuru dunia. Beliau juga mendapat penghargaan A Galaxy British Book Awards, saah satu pemenang dari tiga penulis lainnya, Tom Clancy dan JK Rowling, yang berhasil menjual 2 juta kopi hanya untuk edisi cetakan pertama. Kesuksesan novelnya, mendorong pihak perfilman untuk mengangkatnya ke layar lebar. Tidak kurang dari 10 adaptasi film layar lebar dan 3 serial televisi dibuat berdasarkan novel-novelnya. Meski sebagian besar novelnya bertema legal thriller, ia juga mengangkat tema olahraga, terutama baseball yang menjadi minatnya semenjak remaja.
Keberhasilannya dalam bidang penulisan, tidak membuatnya lupa daratan, dan segala aktifitas serta informasi seputar dunia hukum kriminalitas selalu menjadi perhatiannya. Bahkan beliau sempat kembali sebagai seorang pengacara di tahun 1996 untuk secara khusus menjadi pembela keluarga kaum pekerja kereta api yang tewas dalam pekerjaan mereka. Ia berhasil memenangkan kasus tersebut dan mendapatkan ganti-rugi terbesar sepanjang karir hukum bagi kliennya : keluarga kaum pekerja. Beliau juga menulis kisah nyata berjudul The Innocent Man – tentang terdakwa yang dihukum atas bukti-bukti DNA yang sudah tercemar, dan hal ini mendorongnya aktif sebagai anggota organisasi
The Innocent Project
yang menangani kasus tersangka yang dituduh atas nama bukti DNA yang dianggap tidak layak.
~ JOHN GRISHAM BOOKS LIST ~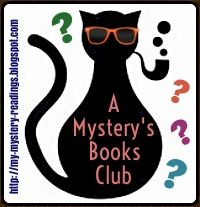 [ MARCH READ-A-LONG : from 01 – 31 Jan. 2014 ]
"CHOOSE YOUR OWN BOOKS"
Host by ASTRID
( Join by SIGN-UP Post at HERE )
This event finally finished.
After done in one month, the RAL are extend to another month by participants demand. And for that, Astrid & me agree to provide 'some-gift' to chosen participants ( see all Member already listed in HERE )
Thanks to our lovely host Astrid and to all participants, both JG Fans, or even newbie ..., I love hearing all your experience with Grisham's books. is it good or even great that you will continue reading his other works, or just not your reading choices ?
Here is all the reviews by participants from March-April 2014 :
Cindy |
Ford County
Ferina |
A Time To Kill
Astrid |
The Racketeer
Andrea |
The Rainmaker
Ferina |
Ford County
Andrea |
The Runaway Jury
Andrea |
Theodore Boone : The Abduction
Istiningdyah |
A Time To Kill
Fatiah |
The Litigators
Andrea |
A Time To Kill
Andrea |
The Pelican Brief
Andrea | The Associate
Lina | The Street Lawyer
Indah | Theodore Boone : Kid Lawyer
Istiningdyah | The Street Lawyer
Andrea | The Partner
Cindy | The Litigators
Andrea | Sycamore Row
Andrea | The Confessions
Istiningdyah | The Brethern
Ferina | The Summons
Riri | The Associate
Andrea | The Summons
Andrea | The Litigators
Tezar | The Firm
Astrid |
The Street Lawyer
Christine | The Racketeer
Astrid | The Rainmaker
Andrea | The Brethren
Indah | Theodore Boone : The Abduction
Cindy | The Appeal
A TIME TO KILL | Maria
THE FIRM | Maria

THE PELICAN BRIEF

THE CLIENT

THE CHAMBER | Maria

THE RUNAWAY JURY

THE PARTNER | Maria
THE STREET LAWYER | Astrid

THE TESTAMENT

THE BRETHREN | Maria

A PAINTED HOUSE

THE SUMMONS | Maria
THE KING OF TORTS | Maria
BLEACHERS | Maria
THE LAST JUROR | Maria
THE BROKER | Maria

THE INNOCENT MAN : MURDER & INJUSTICE IN A SMALL TOWN

PLAYING FOR PIZZA

THE APPEAL

FORT COUNTY

THE CONFESSION | Astrid
THEODORE BOONE : KID LAWYER | Maria

THE LITIGATORS | Maria

CALICO JOE

THE RACKETEER| Astrid

THEODORE BOONE : THE ACTIVIST

SYCAMORE ROW
Best Regards,